Rechargeable battery Fenix ARB-L37-12000 Li-ion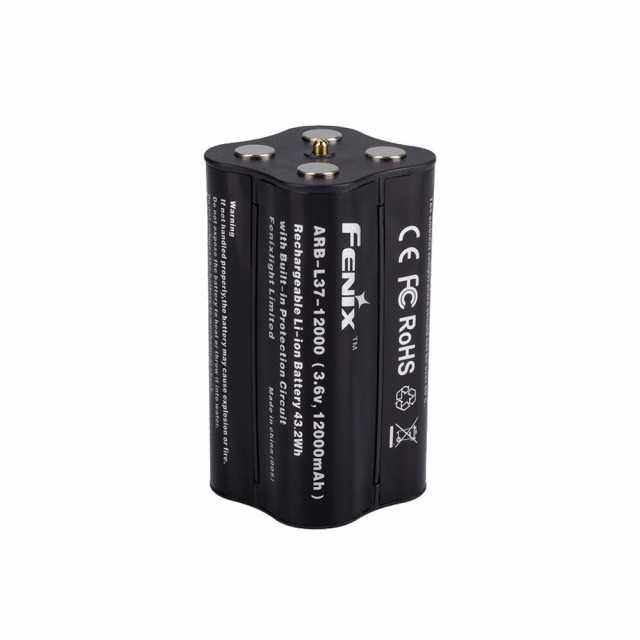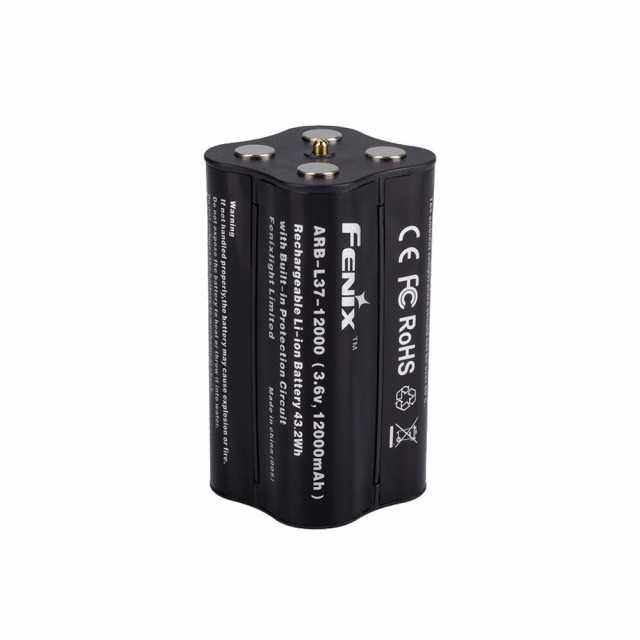 Rechargeable battery Fenix ARB-L37-12000 Li-ion
Stock:

In stock

SKU:

911100

Fenix
Spare battery for LR40R flashlight
The spare battery/body for the Fenix LR40R flashlight. This is a Proprietary Battery and ONLY works with Fenix LR40R Rechargeable Flashlight.
Features
Proprietary Rechargeable Battery/Body for Fenix LR40R Flashlight 7.2 Volt.
12000 mAh large-capacity battery with outstanding performance.
The battery has triple over-heat protect for safety and reliability.
Built in over-charge, over-discharge protection circuit to ensure the maximum performance of the battery.
The circuit board has front and back protections to make it more impact-resistant and reliable.
No battery memory effect, negligible self discharge.

Technical details
Features (batteries)
Type
Li-ion
Dimensions
ARB-L37
Nominal voltage
7,2 V
Capacity
12000 mAh
Warranty
12 months
Includes
1 pcs/box