Fenix HP16R Headlamp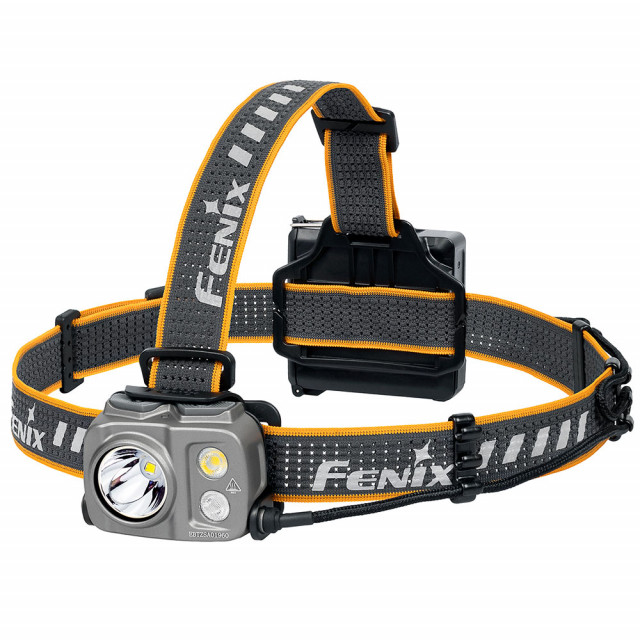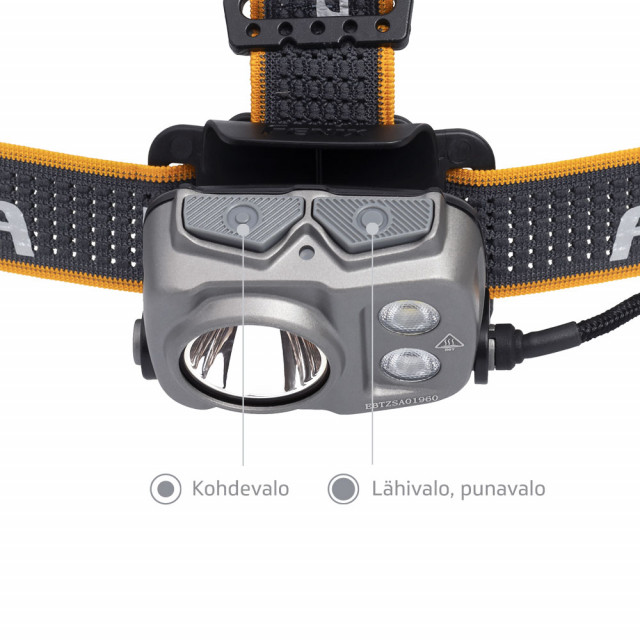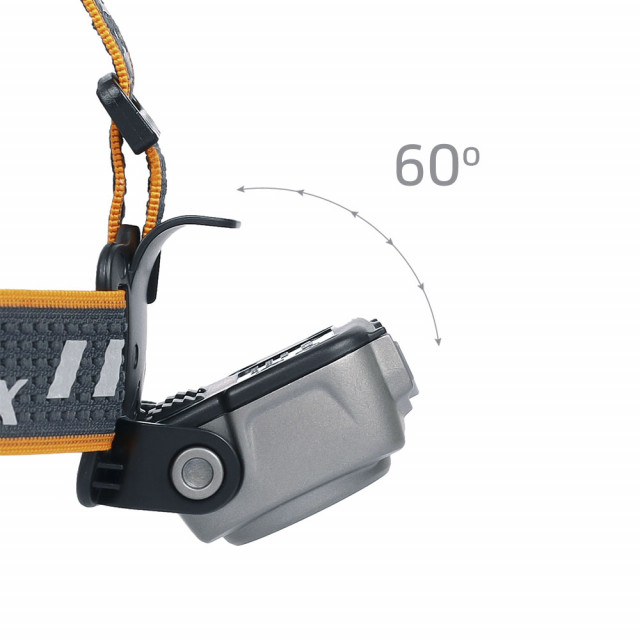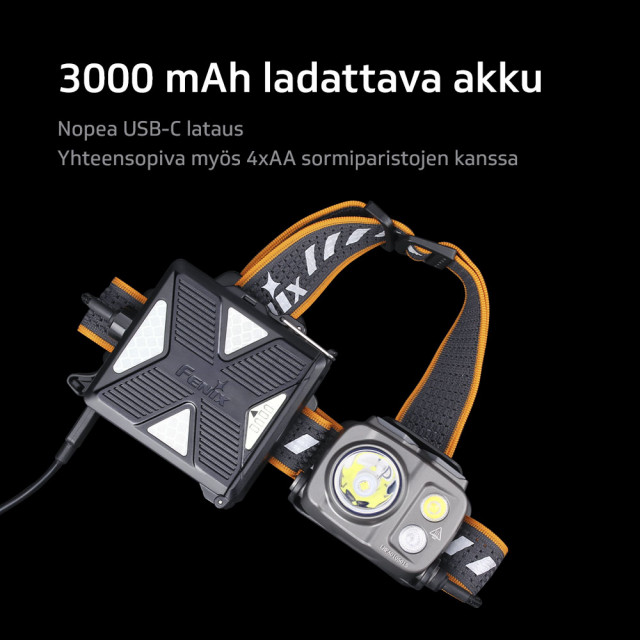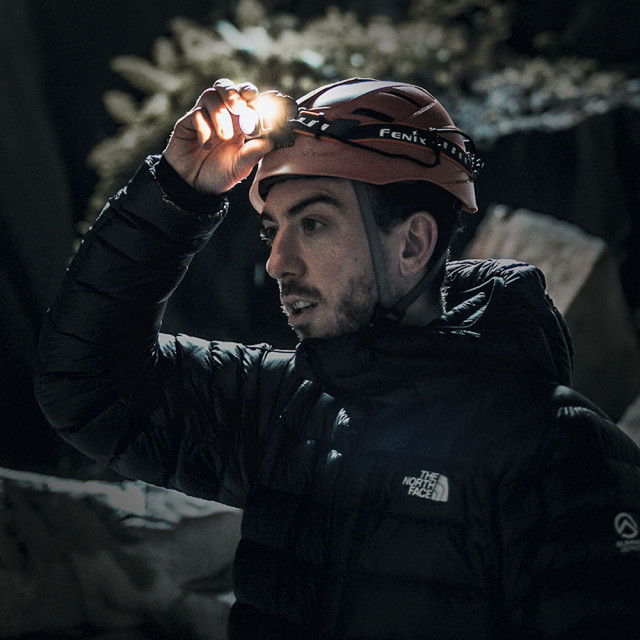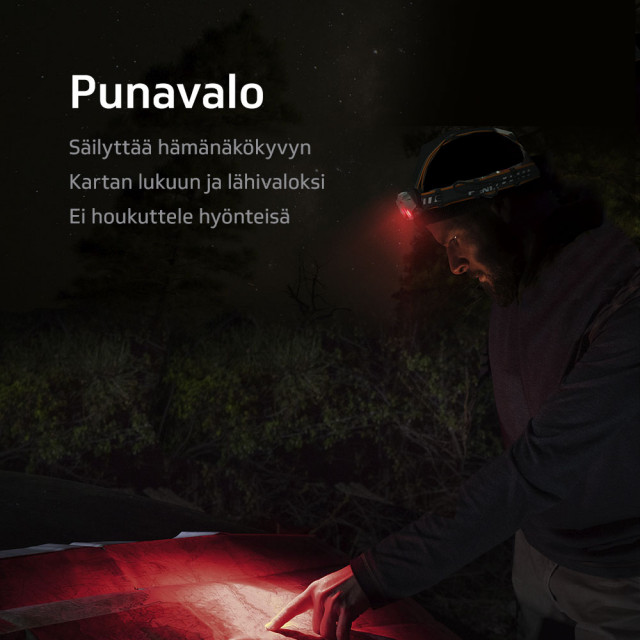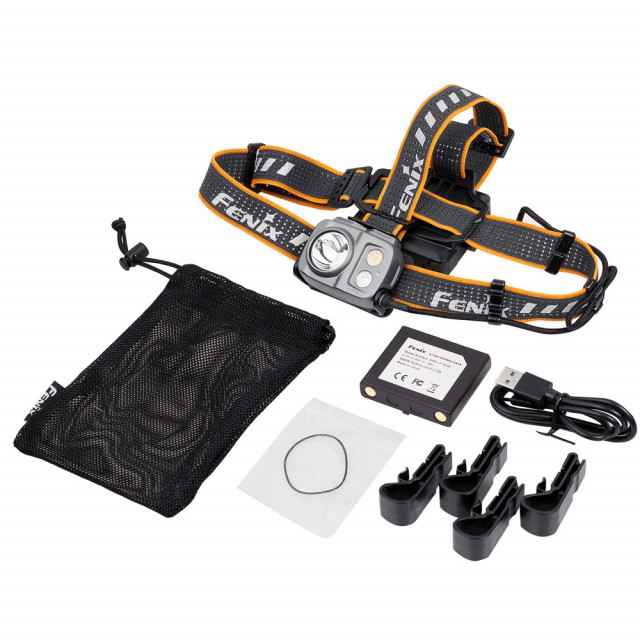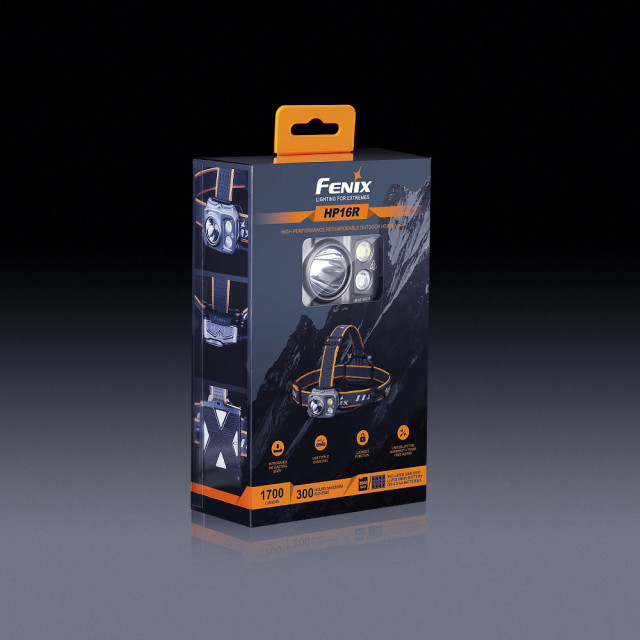 Battery included







Fenix HP16R Headlamp
Stock:

In stock

SKU:

911105

Fenix HP-sarja
HP16R Re-defines Extreme Versatility
The Fenix HP16R Headlamp is the perfect tool for those who require high performance and long run-times. Powered by its included 3000 mAh Li-polymer battery, this headlamp can blast a combined 1250 lumen from its independently controlled spotlight and floodlight. It can shine that light for up to 300 hours on its lowest brightness level, or even longer if you carry along extra AA batteries. A neutral white LED floodlight produces a warm light for better color rendering. 60° tilt mechanism allows you to place light where you need it and the lock out function helps avoid accidental activation. For all night exploring or on the job demands, the Fenix HP16R Headlamp won't let you down.
Features
Digitally regulated circuit - maintains constant brightness
Dual switch controls the spotlight and 4500 K floodlight separately
Soft floodlight beam with max beam angle of 90°
60-degree tilt mechanism adjusts the beam where needed
Intelligent over-heat protection to avoid high temperature of the surface
Intelligent memory circuit automatically memorizes the last-used brightness level
USB C-charging port (5V/2A, only available in ARB-LB3000 rechargeable batteries)
Red light for nighttime illumination and alerting
Battery level indicator
Package includes: HP16R headlamp x 1, Fenix ARB-LP3000 Li-polymer battery x 1, USB-C charging cable x 1, helmet attachment hooks x 4 , cable chips x 3, spare O-ring x 1, storage bag x 1, user manual
With Fenix's commitment to quality, the HP16R is IP66 rated dust and waterproof resistant. Tested and rated to ANSI/FL1 standards. The HP16R is backed by Fenix's 5 year warranty (battery 1 year) against defects in materials and workmanship.
Technical details
Technical details (lamput)
Output (max)
1250 lumens
Runtime (max)
300 h
Beam distance (max)
255 meters
Light power (max)
16260 candela
Impact resistance
2 meter
Water Resistance
IP66
Modes
9 pcs
Output Turbo
1250 lm / 4 h*
260 m / 16260 dc
Output High
400 lm / 8 h
149 m / 5549 cd
Output Med
150 lm / 12 h
88 m / 1943 cd
Output Low
50 lm / 36 h
52 m / 681 cd
Floodlight: High
400 lm / 8 h
48 m / 583 cd
Floodlight: Mid
150 lm / 12 h
30 m / 220 cd
Floodlight: Low
5 lm / 300 h
6 m / 11 cd
Constant Red Light
5 lm / 300 h
6 m / 8 cd
Red Flash
5 lm / 600 h
6 m / 8 cd
LED-type
Luminus SST40 white light LED, Cree XP-G3 S4 neutral white LED and Everlight 2835 red light LED; with a lifespan of 50,000 hours.
Size
62 x 47 x 32 mm (light head) 73 x 25 x 69 mm (battery pack)
Weight
216 g (excluding battery)
Batteries
1xARB-LP3000 Li-Po, 4xLR06 AA
Charging type
USB type-C
Certificates
ANSI/NEMA FL-1, ROHS, CE
Warranty
5-years
Includes
Package includes: HP16R headlamp x 1, Fenix ARB-LP3000 Li-polymer battery x 1, USB-C charging cable x 1, helmet attachment hooks x 4 , cable chips x 3, spare O-ring x 1, storage bag x 1, user manual