TUBELESS Tire Repair Tool (Black)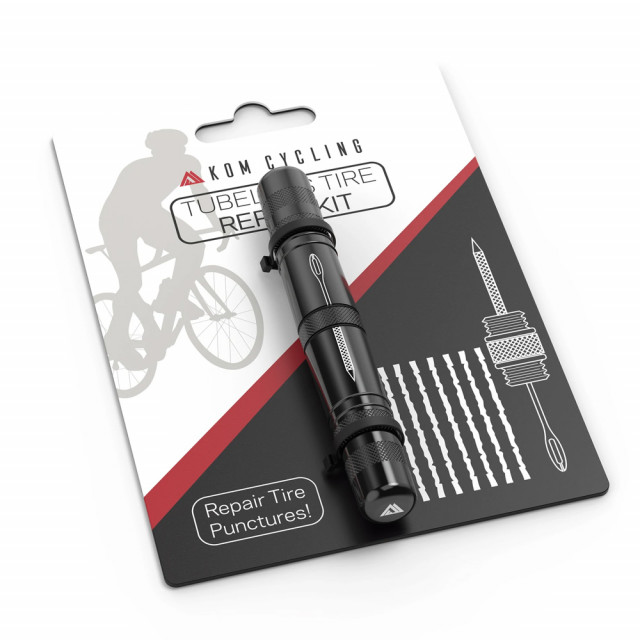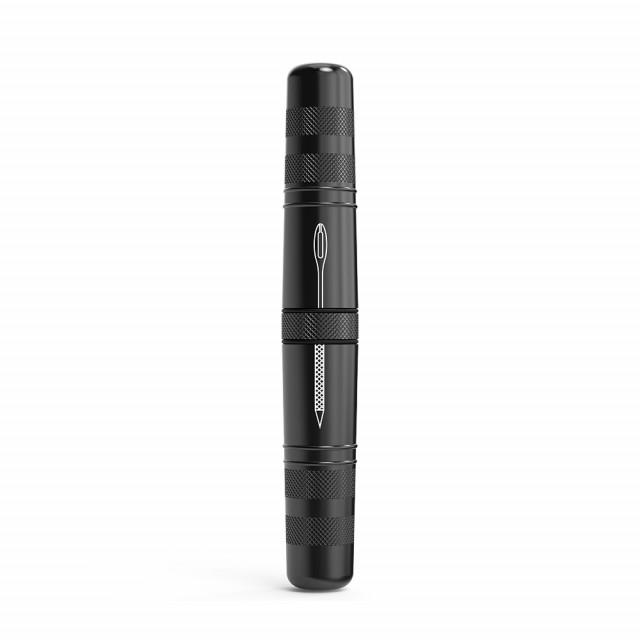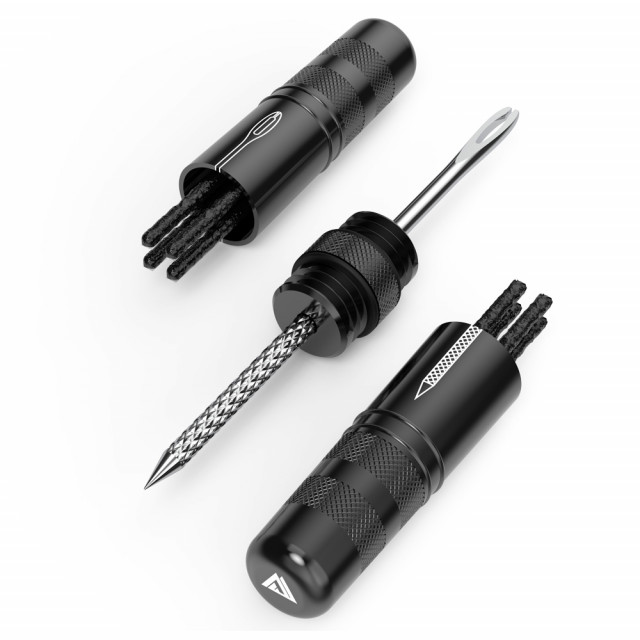 NEW! Only from Us! NEW!



TUBELESS Tire Repair Tool (Black)
Stock:

In stock

SKU:

TRT-Black

KOM Cycling

The Best Tubeless Tire Tire Repair Tool! Included are two tools, a tire reamer and a tire fork perfect for mountain bike tires. Weighing only 25 grams!
All Inclusive Tire Reamer + Fork
Most kits include only the tire fork to do the job of both tools. However, we believe that tubeless tire repair should be done the right way so can confidently handle a tire emergency.
The Best Bacon Strips
Included in the kit are 8 x 1.5mm bacon strips because we designed this repair kit with mountain bikers and roadies in mind. The smaller strips will plug up any hole that threatens to stop your ride. If you get an unusually large hole, worry not. Just twist a few repair bacon strands together and repair like normal.
Feather Light as 25 Grams
2 to 3 times lighter than any other tubeless bike tire repair kit on the market because it's made entirely of sleek CNC machined aluminum. You'll barely notice the tool sitting comfortably in your jersey pocket or saddlebag, ready to spring into action at a moment's notice.